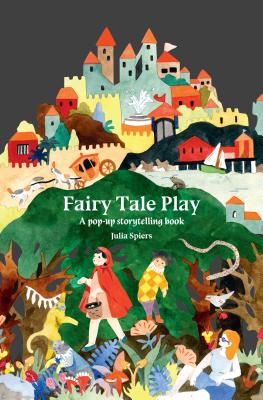 Fairy Tale Play: A pop-up storytelling book
Publication Date:
February 5th, 2019
Publisher:
Laurence King Publishing
Usually Ships in 1 to 5 Days
Description
Play out your favorite fairy tales and invent your own stories with this intricate and beautifully illustrated pop-up book.
Featuring four evocative scenes including under the sea, in a forest, at a castle, and inside a cave, and over 100 characters to press out and use. The book also includes four plays to read and act out: The Little Mermaid, Little Red Riding Hood, Cinderella, and Ali-Baba and the Forty Thieves. The story possibilities are limited only by your imagination!
About the Author
Julia Spiers is a French illustrator based in Paris. She was born in 1989 and graduated from L'Ecole Nationale Supérieure des Arts Décoratifs in Paris. Julia currently works for the press, publishing houses, and for various cultural events.