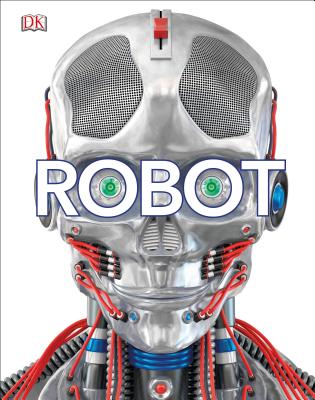 Robot
This product is not returnable.
Publication Date:
September 18th, 2018
Description
From mechanical automata to modern-day androids, explore more than 100 robots and discover how they work, who made them, and how they affect the lives of humans around the world. 
From drones used in battle to robot helpers taking care of hospital patients, Robot shows how robotics and artificial intelligence (AI) are becoming part of everyday life. Each robot, including service robots packing food and rescue robots finding people after a disaster, has its own profile to explain its features and uses. 
The book is divided into clear sections by the jobs a robot might do, so it's easy to compare and find out about robots from different areas of science and life. There are also focused articles on specific features of robotics, such as the ability to learn, which will help you learn more about the technology behind these fascinating machines.
Packed with vibrant graphics and a mind-bending array of information, this book makes one thing clear: the robot revolution is here to stay!