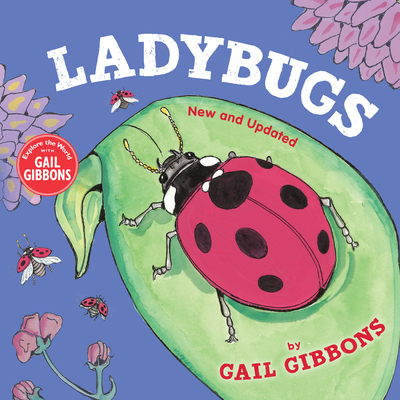 Ladybugs (New & Updated)
Publication Date:
April 5th, 2022
Usually Ships in 1 to 5 Days
Description
From Gail Gibbons, the #1 author of science books for kids, learn everything to know about the iconic ladybug in this new edition updated with the latest facts from experts.
This new and updated edition presents the latest scientific information on ladybugs in language accessible for young readers through bright illustrations, informative diagrams, and easy-to-read text. Kids will rethink what they know about the little red bug while being introduced to biology vocabulary and environmentalism.
See the ladybug grow from an egg to an adult. Explore just some of the different colorings and markings from the thousands of ladybug varieties around the world. Learn about the ladybug's behavior, habitat, and how they protect crops by eating harmful insects. The final page includes quick ladybug facts and resources for further learning.
Author of over 120 nonfiction books for kids, including the beloved Monarch Butterfly and From Seed to Plant, and with hundreds of thousands of books sold, Gail Gibbons continues to bring science to kids this colorful and approachable book about everyone's favorite lucky bug.